Buzzing the Fishing Fleet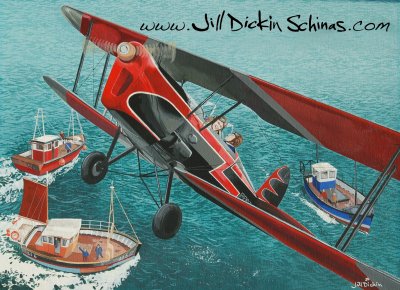 Lobster fishing boats from the Selsey fleet, and a biplane which definitely shouldn't be flying so low.
The boats were sketched from the window of my lofty studio. The plane was sketched and photographed as it sat on the grass at the airfield. The various elements were then combined to form this fantasy composition.

(Gouache 22 x 15" / 56 x 38cm - SOLD)
Follow this link for a close-up view of a fishing boat.