Open 60 (Racing Yacht)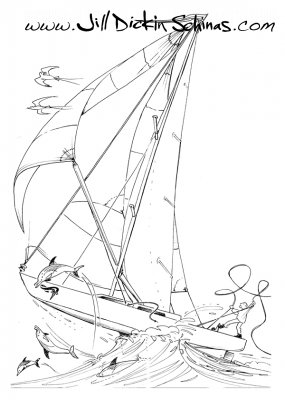 This cartoon was produced, at A4 size, for a competitor in the Vendee Globe (a single-handed race around the world).

You may like to compare it with the Yacht with Seals. That picture also began life as a line-drawn cartoon. The colours were added after it had been scanned. Computer technology allows one to play around with a line-drawn cartoon, producing several different versions whilst still retaining the original intact.