Yachts on Birdham Pool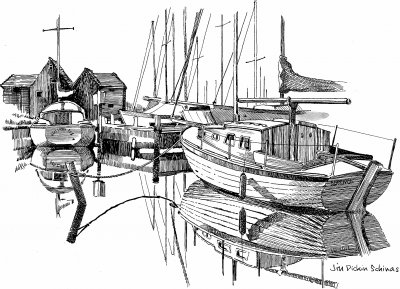 Birdham Pool lies close to the head of Chichester Harbour (Sussex). The marina is said to be the oldest in England. It was created, in 1938, by the dredging of one of two ponds belonging to an old tide mill. The mill can be seen in the background of this drawing.

This ink drawing was done as an illustration for a book.