Whale's Eye View (top half)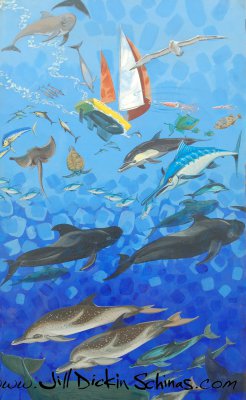 The top half of an oil painting done on a door panel.
This is the whale's-eye view of a yacht crossing the sea and an albatross swooping low over the water.

Follow this link to view the other half of the picture, or to take a closer look.