Nuestra Señora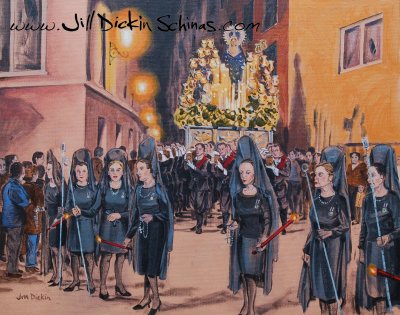 Nuestra Señora, and the señoras of the associated "cofradia", or brotherhood.

This painting depicts one of the groups in the annual Easter processions which take place all over southern Spain. The ladies are wearing the traditional veil and are carrying electric candles, rosaries, and various items of regalia appertaining to their brotherhood.

Alicante 2005
(Oil - approx. 22 x 16")
Follow this link to view a detail showing the ladies in the foreground.