Brazilian Sailing Canoe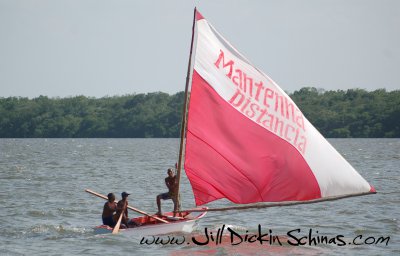 A canoe on the rio Paraíba in Brazil. Her huge red and white sail is emblazoned with the words, "Keep Your Distance".
When these boats are properly underway – with one man perched on the plank to act as a counterbalance, another wielding a steering oar, and the third bailing like mad – keeping out of the way definitely seems like a very good idea.